HOT Day – Hands On Technology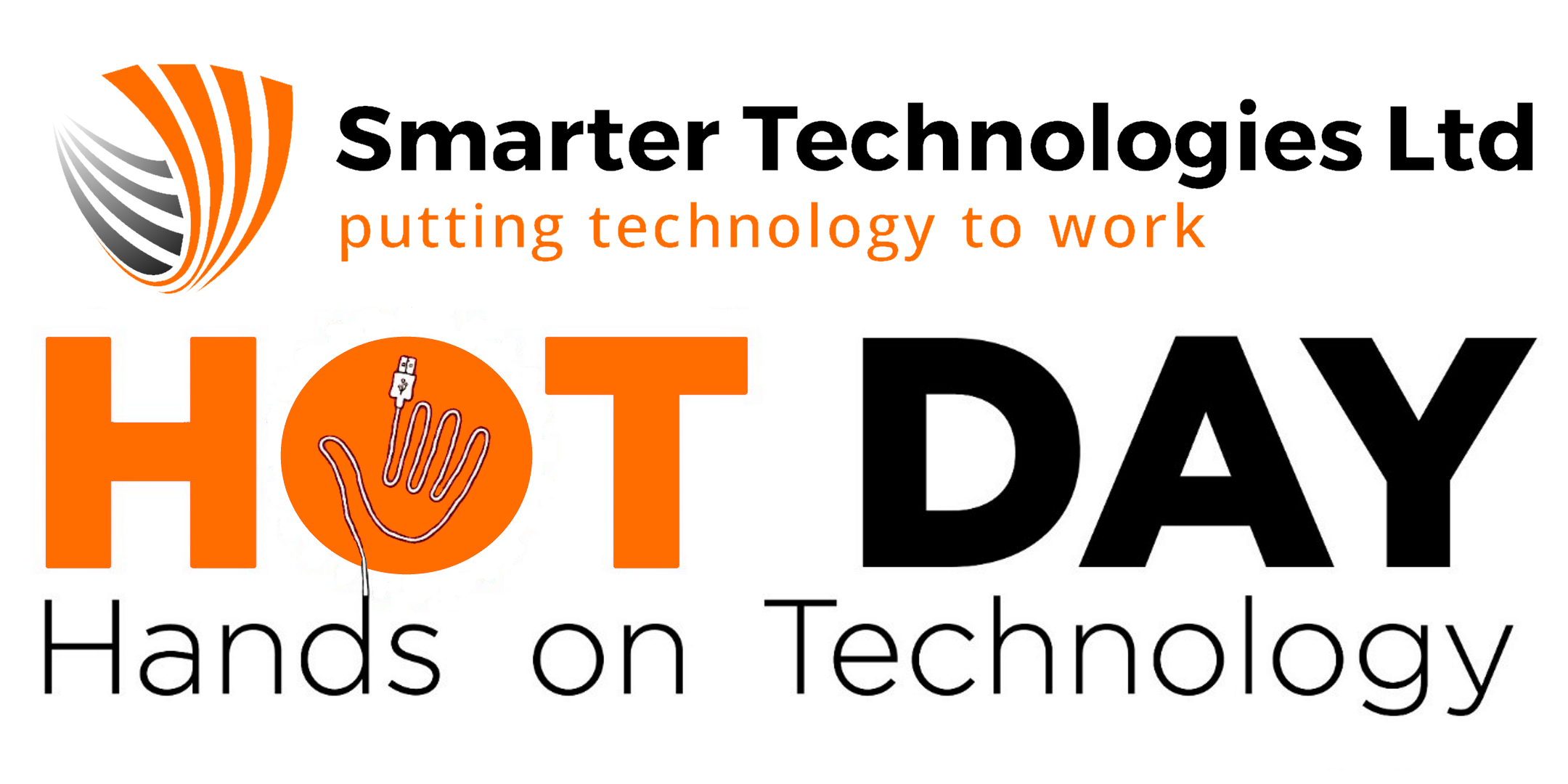 As you know at Smarter Technologies we are always looking at new tech ideas to see how they might help you. However, we have kept secret that we have developed a long range weather forecasting technology and so I can now reveal that our weather forecast for 17th January 2018 is that it is going to be HOT. Let me give you the background to this startling forecast:
Come along to our FREE Hands On Technology (HOT) Day to get "hands on" with:
Smart Monitors – Imagine a tablet on steroids and you have an interactive 65″ touchscreen. Imagine how you could enliven your presentations and, as they come with meeting software built-in, you can now host your own video conference calls.
ID and Visitor management technologies – Streamline your visitor check in process with the most comprehensive visitor management software available coupled with biometrics sensors.
Virtual assistants applied to building management services – Star Trek comes to life! Talk to Alexa and control lights and heating systems.
Cloud hosted VoIP services – Cloud-based phone systems (hosted VoIP) which combine landline and mobile communications seamlessly to provide a complete communications package for businesses small and large.
NFC tags and Bluetooth beacons – Use your phone to see much more information about the things you want to know about by automatically opening web pages and streamed video.
Office365 and SharePoint for collaborative working – "The Cloud" and how to use it safely, no matter where you are, to share and work together with your colleagues.
During the day, technology specialists will be available to demonstrate systems and discuss potential applications with you. The event will be far more "hands on" than a typical exhibition or trade show and you will be guided through the software and equipment on show to allow you to really test the technology. Our friendly, and non-tech speaking, experts will be available to answers all of your questions and to guide you so that you don't need to be afraid that you'll break anything. Take the opportunity to learn about how technology can help you to gain competitive advantage and increase efficiency for your business.
Come along any time between 11:30am and 4pm on 17th January 2018 to get "hands on" with technology at our FREE HOT day at the Birch Hotel, Heywood, OL10 2QD – within easy driving distance of the M60, M62 and M66.
Entry is FREE but tickets are advisable and can be obtained from Eventbrite at hot-day.eventbrite.co.uk or by calling us on 0345 319 4887.
We hope to see you there.