Finding IT HOT!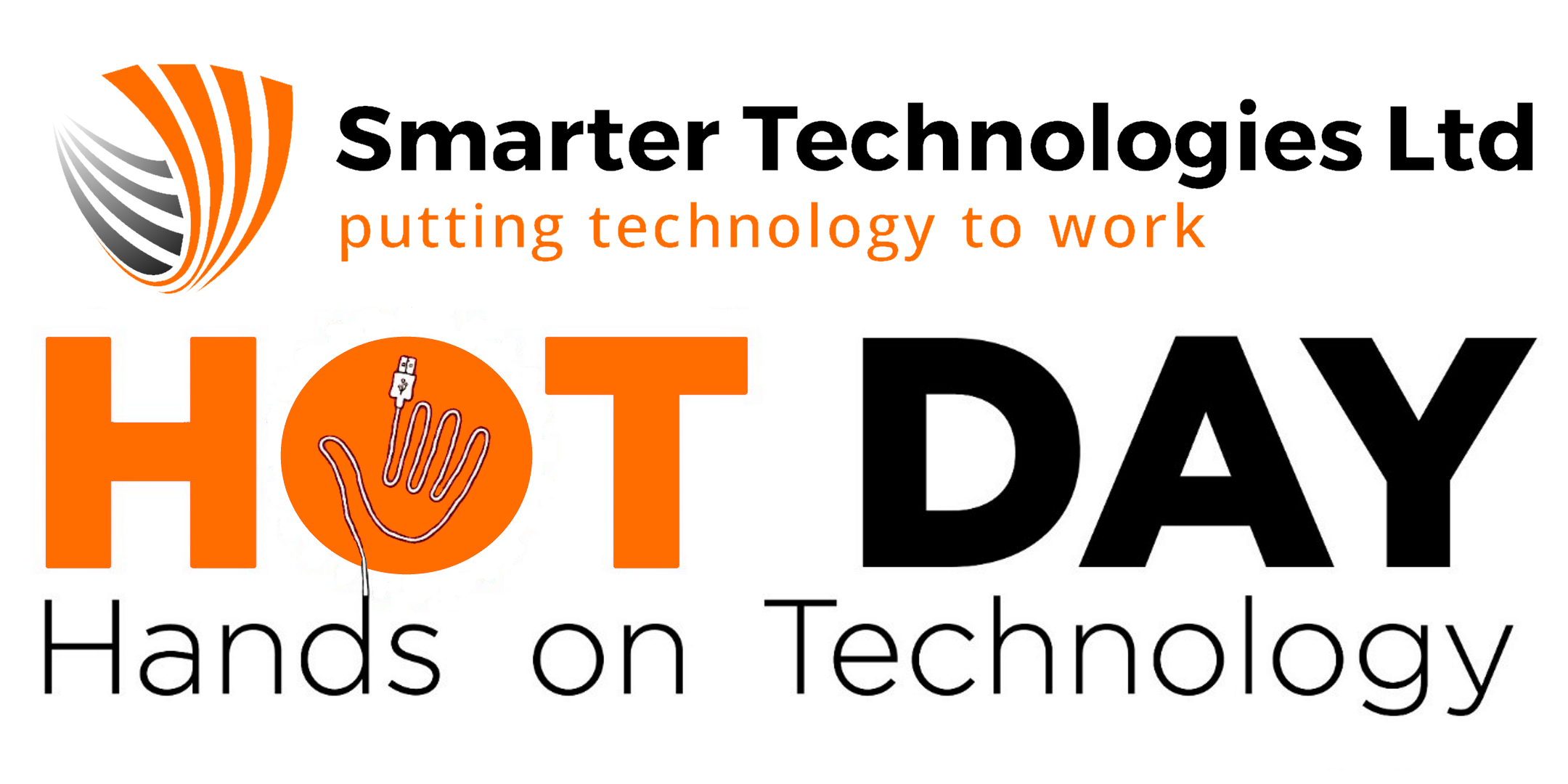 Over the last few months, Adam, our apprentice, has learned lots and his keen attitude has helped him develop a wide-ranging knowledge of the basics of technology in business, as well as how essential it is, that it's configured (and working) correctly. He has become a very useful member of the Smarter Technologies team, and when we decided to hold our HOT (Hands on Technology) Day, all his new knowledge was put to the test.
Adam started his preparation for HOT Day before Christmas because he wanted to ensure that he was able to advise, demonstrate, and explain all the technology, which we would be displaying, with confidence. His focus, as always, was to give the best service possible to all visitors, whether they were clients or not and his preparation helped him to help anyone who needed advice.
Now, a bit of an expert with NFC tags, Adam has learned about their many uses and how to program them to be useful in a wide-range of applications. We put him in charge of managing the part of our HOT Day which would be offering visitors sessions on NFC tags and showcasing their sister-device: the PROXIoT beacon, which is a more powerful version of the NFC tag with a wider range.
HOT (Hands on Technology) Day
On our inaugural HOT Day, we offered advice on these services and products:
How did it go?
We had a great day, all our team were kept busy and Adam helped his colleague, Jake, to look after visitors at the SharePoint Services stand too. All our visitors got to take a NFC tag home with them to try out and we were left with lots of new leads to follow up too.
Adam got to meet some of our regular clients who he had not had the opportunity to meet before, which he was very pleased about. Like the rest of the team at Smarter Technologies, Adam loves meeting our clients, and knowing them well, helps us to give them the best service possible.
We are hoping to hold another HOT Day later in 2018, watch this space for any further updates, but you can be rest assured the technology will be exciting, cutting edge and totally accessible! Sign up for our newsletter to be the first to learn about our events!